Podcasts – EACC Florida Interviewed by Miami Global Net
Listen to EACC Florida President Alan Sutin and Executive Director Christina Sleszynska interview on Miami Global Net. They explain how the chamber started, its networking capabilities, the services they provide to members, how to join and how to get involved. They also announced a partnership with Miami Global Net on a series of Deep Dive podcasts on transatlantic issues of interest to Miami's international business community.
You can listen to the interview here.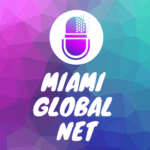 Miami Global Net is a podcast series showcasing Miami's International diplomatic and business landscape, and the innovative startups calling Miami home. Meet the people behind the organizations that contribute to Miami's commercial and cultural international growth.