Our Mission
The European American Chamber of Commerce® (EACC) provides members with access to transatlantic business opportunities as well as timely and relevant information, resources and support on matters affecting business activities between Europe and the United States.
Who We Are
EACC is a transatlantic network of local chapters with a combined membership of over 750 companies in Europe and the United States and a reach of approximately 10,000 high-level executives on both sides of the Atlantic. Our members operate in all industries and range from multi-national corporations to small and medium sized enterprises. While each chapter reflects its local business community, the reach of our network is transatlantic.
Founded in Paris in 1926, the network adopted the name European-American Chamber of Commerce in 2003. The first chapter in the United States was established in 2007, and there currently are chapters in Paris, Amsterdam, Lyon, New York, Cincinnati, Florida, the Carolinas and Texas. Our network currently is expanding to Belgium, Germany, Italy, Portugal, Spain, California and Washington DC.
What We Do
Through our network of local chapters in the US and Europe, we connect executives on both sides of the Atlantic to transatlantic business opportunities and like-minded executives.
EACC offers resources, education, and updates on regulatory and legal developments of relevance to the trans-Atlantic business community, regular events focused on issues of interest to our constituency and unique networking opportunities and connections. As a long-established association addressing the interests of companies conducting transatlantic business, we have developed excellent relationships with officials, policy-makers and professional organizations on both sides of the Atlantic. We do not lobby but rather provide a neutral platform to engage in a meaningful and fact-based discussion on transatlantic business issues, new developments and opportunities.
EACCFL committees focus on issues of common interest to a particular business sector (e.g., financial services, logistics/trade, etc). These facilitate member engagement and make maximum use of the transatlantic nature of its network by encouraging cross-chapter committee engagement.
EACCFL's membership benefits (private & VIP events, referral services, newsletter, etc.) and event programming (educational seminars, panel discussions, roundtables) deliver the power of the transatlantic network to businesses operating in Florida.
These will include:
"State of the Transatlantic Union" Series: reflecting events organized by other EACC chapters
Network-wide webinar series
Specialty workshops: eg. GDPR, Brexit, cybersecurity, trade, immigration, taxation
Partner events
The EACC Chapter in Florida
EACC Florida initially is focused on businesses located in Miami-Dade, Broward and Palm Beach counties but intends to serve the interests of companies throughout the State of Florida.
Activities, benefits and services will reflect those of our sister chapters but will be adapted to the special needs and interests of our local constituency marked by Florida's unique role as a cross-roads for business and trade between Europe, North America, Latin America and the Caribbean. Membership will be drawn from companies and investors active on both sides of the Atlantic with offices in Florida. Specific to EACC Florida, our chapter will also serve European companies with Latin American head-quarters in the Sunshine State and companies from Latin America and The Caribbean with European interests with offices here.
Find out more about EACC Florida directly from President Alan Sutin and Executive Director Christina Sleszynska by clicking on Miami Global Net.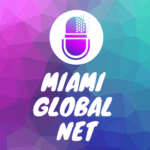 Alan Sutin is a Principal Shareholder of Greenberg Traurig and Senior Chair of the firm's Global Intellectual Property & Technology Practice. Greenberg Traurig is a large international law firm, which was founded in Miami and has served as a legal advisor to South Florida's business community for more than 50 years. Alan was active in EACC's New York Chapter during his years in Greenberg Traurig's NYC office.
Christina Sleszynska
Executive Director
Christina Sleszynska is an International Association Executive, formerly based in Brussels, who managed European trade associations and their EU government relations activities. She established the Europe Representative Office of the International Trademark Association (INTA), the world's largest trade organization of IP professionals in the world, in 2006. She ran the European office until she moved back to Miami in 2017.
EACC Florida – 80 SW 8th Street, Suite 2900 Miami – FL 33130 – 1 305 527 0584
Founding Members / President's Circle